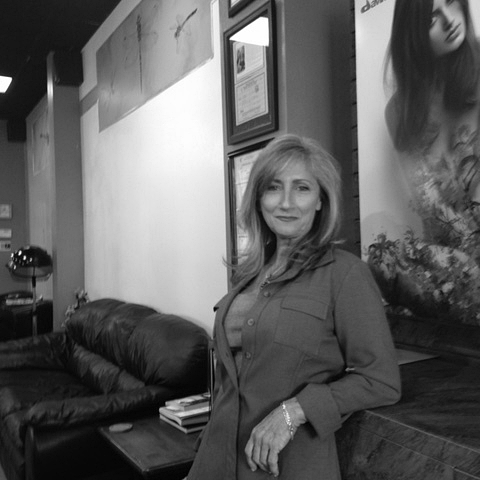 Janice has been in the industry since 1974. She keeps up with today's trends in hair cutting, hair coloring, and what works for the individual. She is a custom cutter, sometimes using every technique on one haircut.
She enjoys training newcomers in the business and prides herself in being the best she can be in rolling out the red carpet for clients. Her specialty is working with wedding parties in the salon.
Working with corrective color is a welcome challenge. Creating trendy styles for proms and special events can be a lot of fun. "I really enjoy every part of this industry. People ask me when I might retire. My reply is that I can't imagine not having my hands in it. It's like asking an artist to put their paint brush down."
Jen Phumin came to the United States from Thailand to realize her dream to become a hairstylist. From this, she discovered that a good haircut & style does not just enhance the way you look, it also gives you peace of mind and self-confidence. Jen continues to expand her career in Xtreme Lashes, Keratin Treatment and Jane Iredale makeup applications. Under her mentor Janice Jones, Jen has worked hard to perfect her craft and to continue the growth of Salon Dragonfly.
Brett was licensed in 2002. He has had advanced training in color and cutting techniques with Rusk, Redken, Framesi, Wella and Bumble and Bumble. He is a Redken Master Stylists and colorist, also trained in Brazilian blow out techniques. Brett believes style comes from within the soul. He has a deep passionate love for this industry and for the amazing people that he's worked with. He appreciates the clients who believe in and support this industry.
Caitlin is an Asheville native with a wonderful talent. She has been in the industry for 15 years and has found her passion in custom cutting and color, using both classic and trendy techniques. She offers a thorough consultation and is an extensive listener. This allows her to provide her clients with innovative and fresh looks that keep them coming back for more.
Christa graduated from Haywood Community College in 2007 with her degree in Cosmetology. She began her career at Mastercuts, where she became familiar with color lines like Redken and Matrix.
In 2012, Christa came to work for Salon Dragonfly. Since joining Dragonfly she has gained even more knowledge by being trained with another color line, Aveda, as well as their product line. She has since then gained knowledge by working with DevaCurl, and with our two newest color and product lines; Davines and Moroccanoil.
Aside from having years of experience with cut and color, Christa is also experienced in formal hair styling and makeup application. She is trained in applying Jane Iredale makeup, and does makeup application from formal to everyday looks. Over all, Christa is well experienced in every area of the business and loves creating trendy styles for every individual that is in her chair.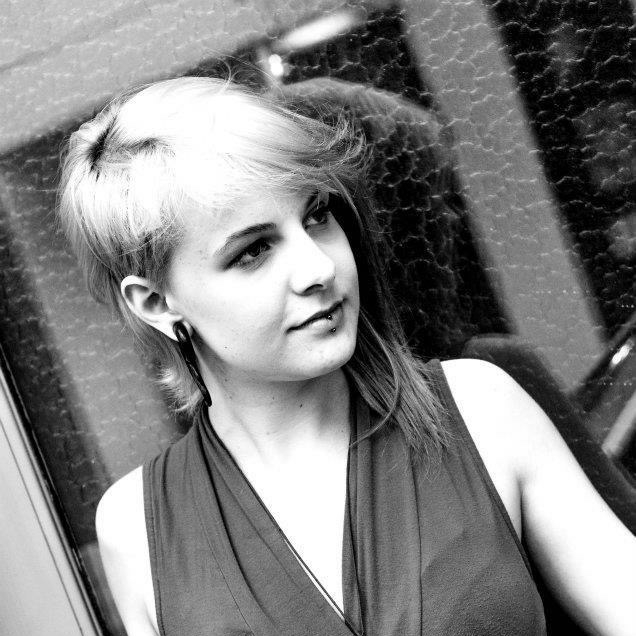 Hope was educated at the Aveda Institute in Chicago in 2010. There she realized her love for all-natural products. She is also trained & certified through DevaCurl. This is what brought her to Salon Dragonfly.
She loves working in this industry, because it allows her to use her creative side through cuts and color that compliment each individual client.
Hope specializes in custom cuts for women, curly hair, color corrections, and natural nail services. Salon Dragonfly is proud to have her!
Brandi came to Asheville from West Virginia, looking for the perfect city to live in and pursue her career in the salon industry. She has a lot of talent and passion and her interest lies in hair color, makeup applications, and nail services.
Brooks is an Asheville native with a creative style and chill nature. She
Graduated from the Aveda Institute in 2012. At Aveda she was trained in the art
of beauty, science and organic plant derived products. She found her home at
Salon Dragonfly, where she uses high-grade, environmentally friendly products
such as Davines, Morrocan oil and DevaCurl.
Brooks specializes in fashion colors, balayage, ombre, highlights, and grey
blending, metallic's and color corrections. Her creative eye can discover a
custom look that will be fitted just for you. Brooks can pair that unique color
with a beautiful haircut. She offers custom cuts for any gender, any length and
any texture. Brooks provides a relaxing ritual with all of her services, using
essential oils and scalp massage techniques. She is sure to give you a divine salon experience.
Danielle studied cosmetology in 2002 at Vidal Sassoon in downtown Santa Monica, CA. She takes custom cutting techniques complimented with innovative color placement designed for each unique personality, from casual and natural to bold and creative. She has dealt with curly hair and its quirks, personally her whole life, and enjoys passing on the knowledge for clients to fall in love with their curls! Danielle is also exceptional in formal styling for special occasions and weddings. She loves creating everything from soft, bohemian braided styles to classic chignons to captivating pin-up hair dos.